Our world is riddled with objects we buy and dispose of, but with what is the world of objects riddled? Horror Vacui inverts our consideration of everyday items and examines objects as representatives of a larger web of meaning in which subjects and objects are entangled.
The frontier beyond which the "normal" act of buying, maintaining, and collecting becomes pejoratively referred to as "hoarding" is the key subject of Horror Vacui.
- Hanin Hannouch, PhD candidate in art history and film theory
This project consists of various elements and can take different shapes. It is based on a narration about two alienated siblings and their special relation to objects. After his sister has disappeared, the narrator returns to their childhood home. The place is now cluttered by an overwhelming amount of objects gathered by her in the time of his absence. While he tries to sort out this chaos, he has to face their common past. The lines between layers of time and possibilities of truth are getting increasingly blurred.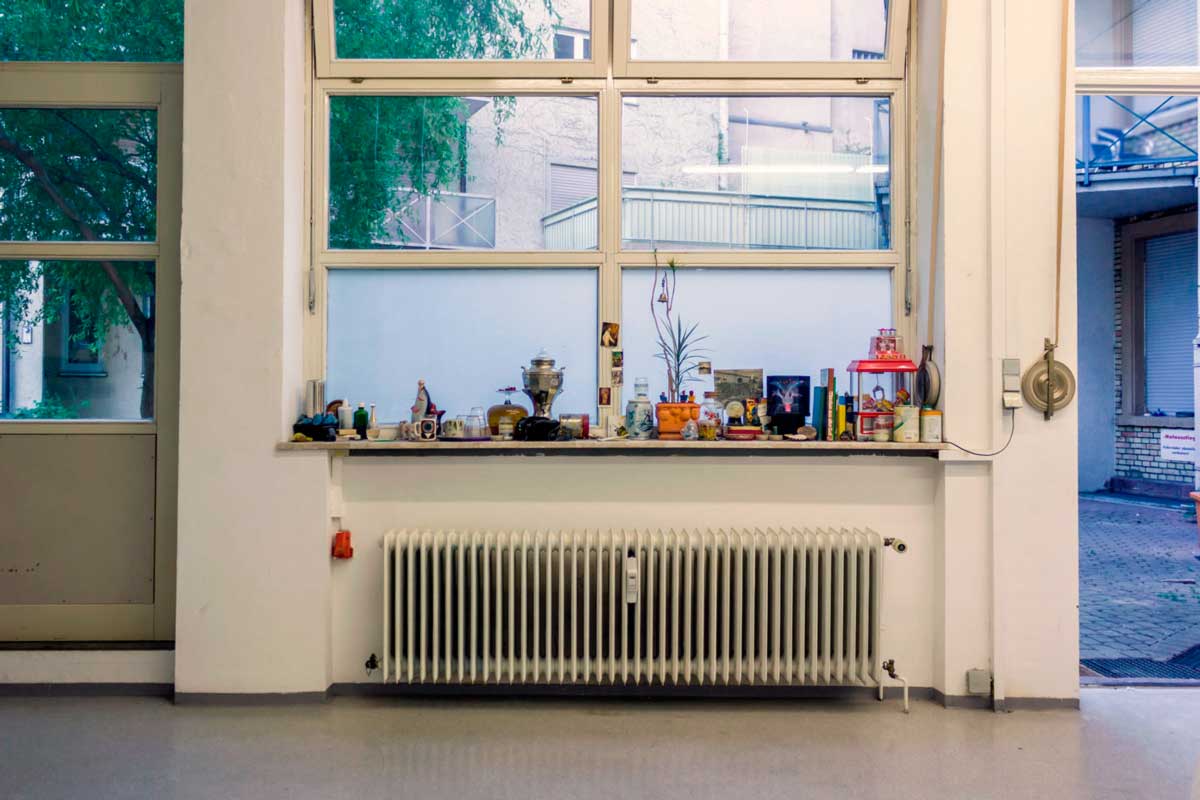 installation view at project space Im Hinterzimmer, 2016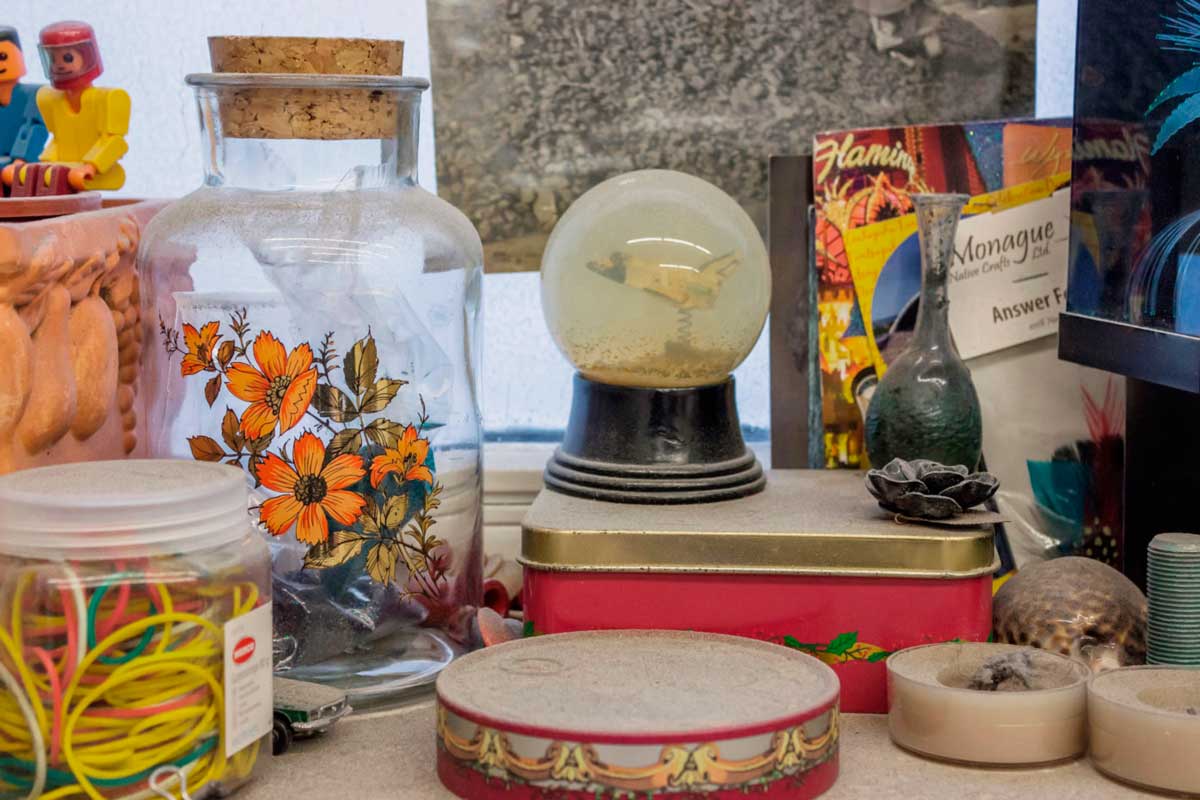 installation view at project space Im Hinterzimmer, 2016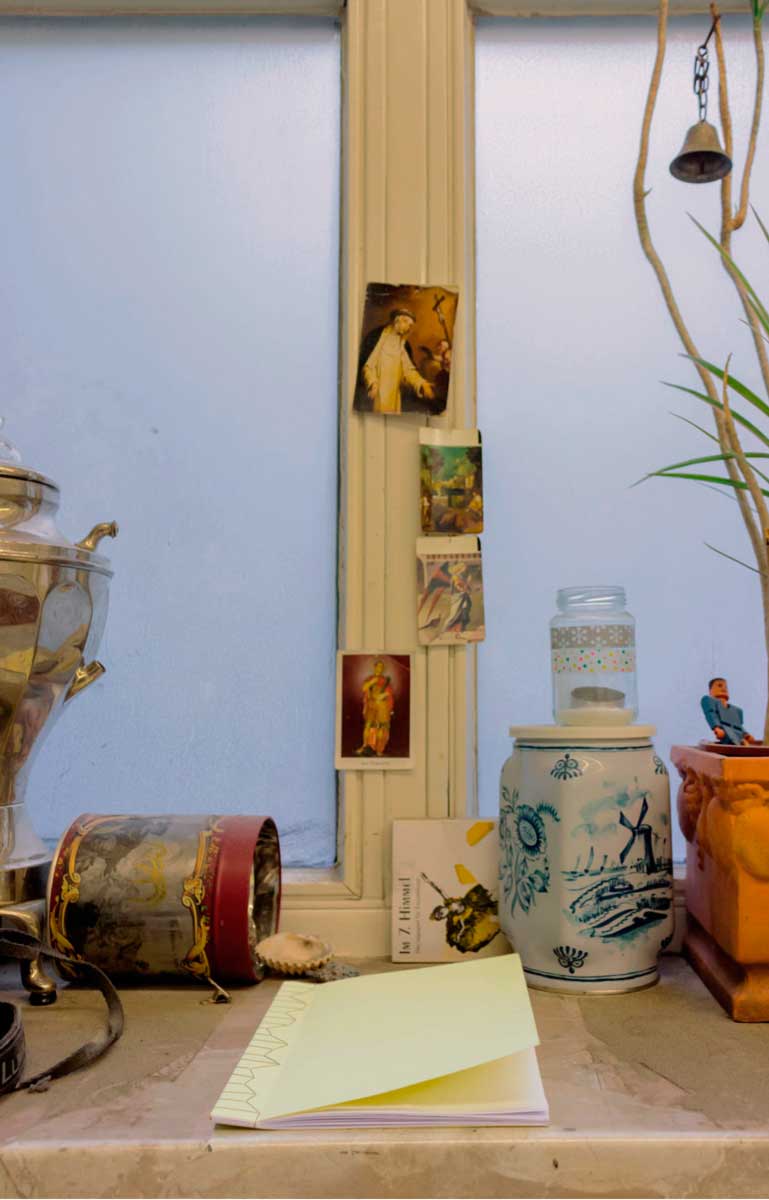 installation view at project space Im Hinterzimmer, 2016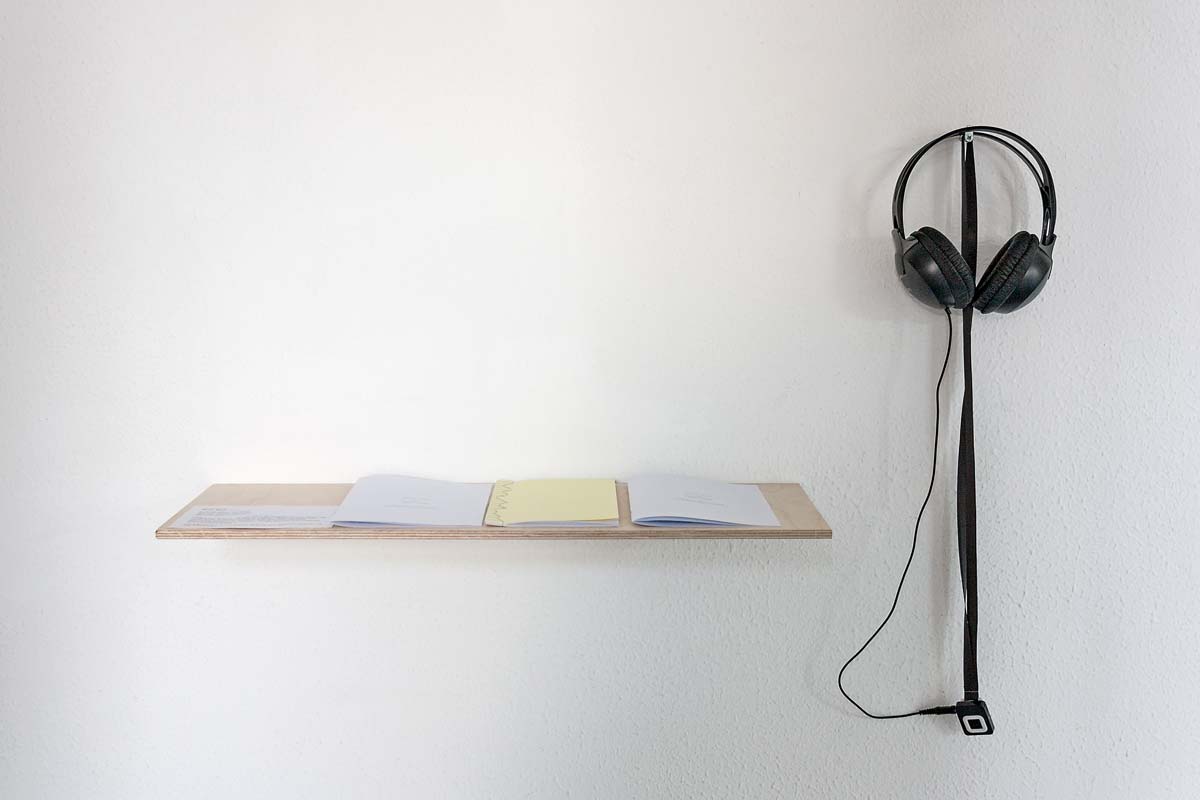 installation view of the audio version and book at Kunstverein Wilhelmshöhe Ettlingen, 2015
camera: Aleschija Seibt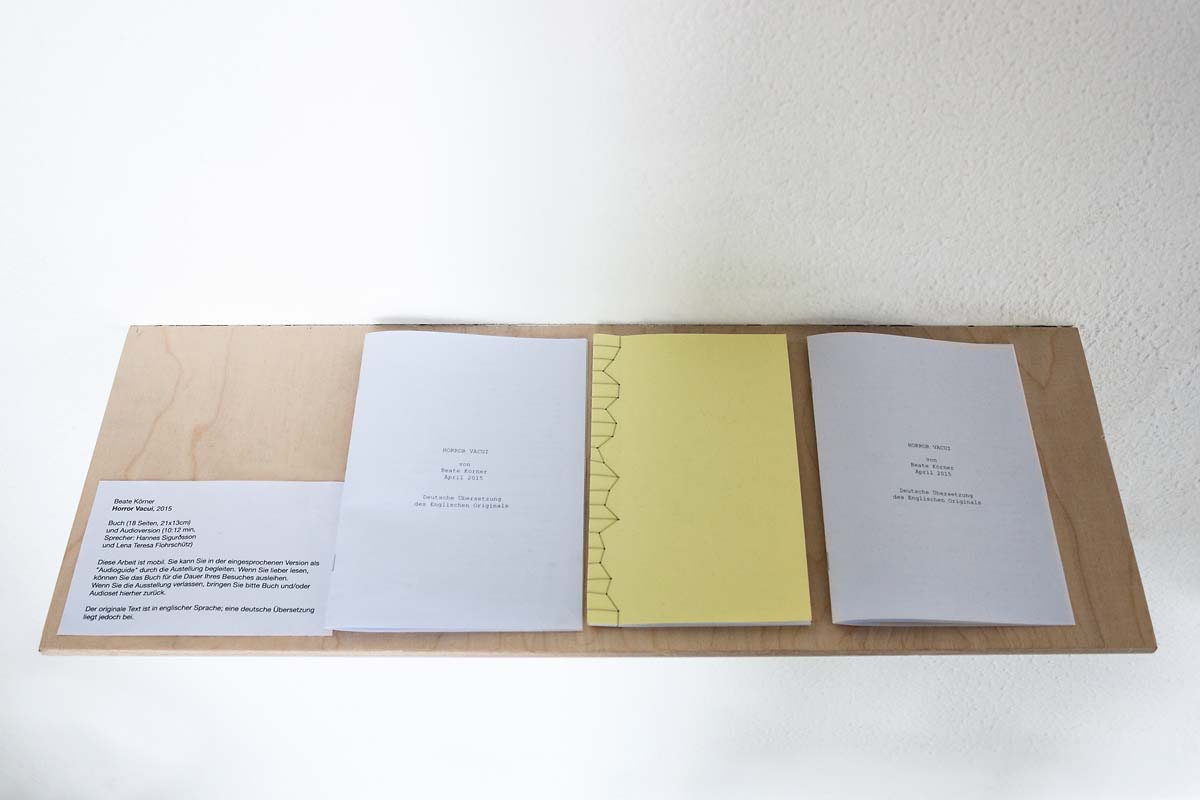 installation view of the audio version and book at Kunstverein Wilhelmshöhe Ettlingen, 2015
camera: Aleschija Seibt
Horror Vacui
ongoing multimedia project