Can I have one of your secrets?
A piece of paper posing this question is lies on a low desk, inviting visitors to interact. I am sitting on the floor at the other end of that table. If someone agrees, they can approach and entrust me with a secret which I will then write down with a water-soaked brush on a blank sheet of washi paper.

The words disappear as soon as the water evaporates, leaving an individual but unreadable trace on the sheet. When it is completely dried, I use bookbinding glue to bind it to the previous sheets, creating a book of secrets that can potentially grow endlessly.

It currently holds 31 secrets.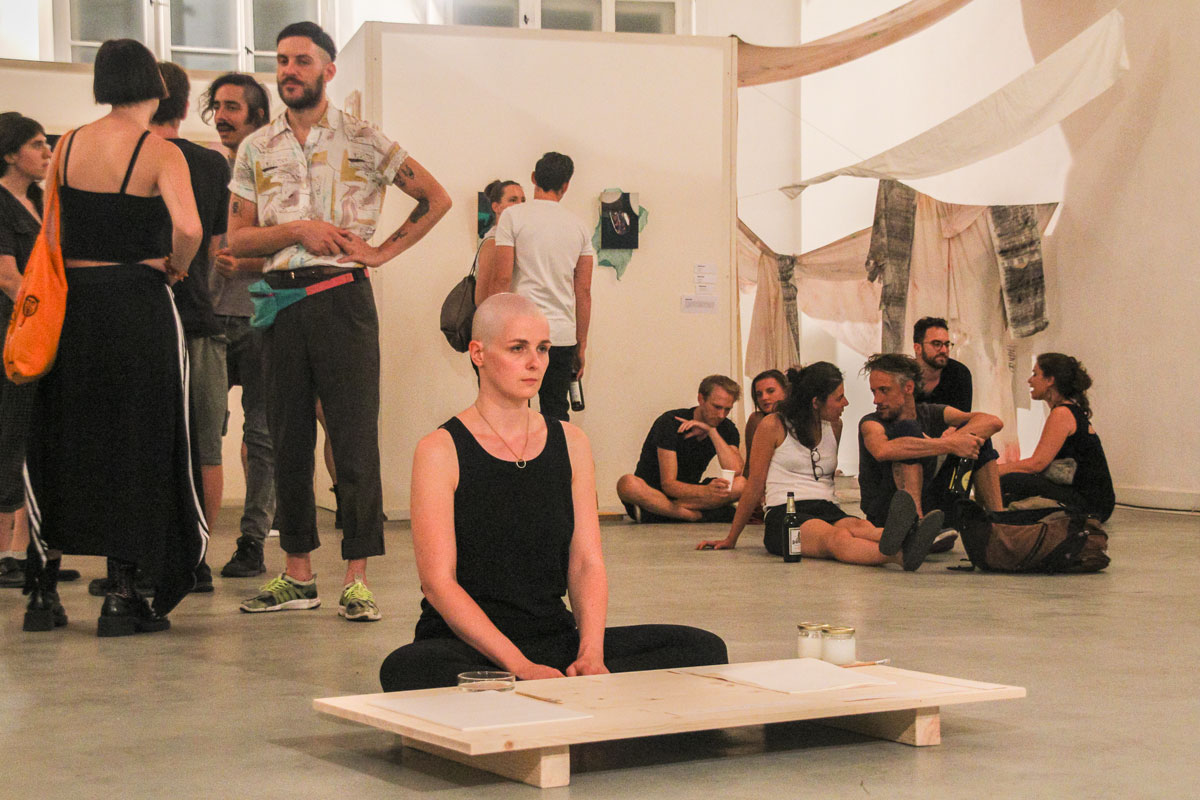 waiting for a secret at Alte Handelsschule, Leipzig 2018. camera: Alex Davidson/Pilotenkueche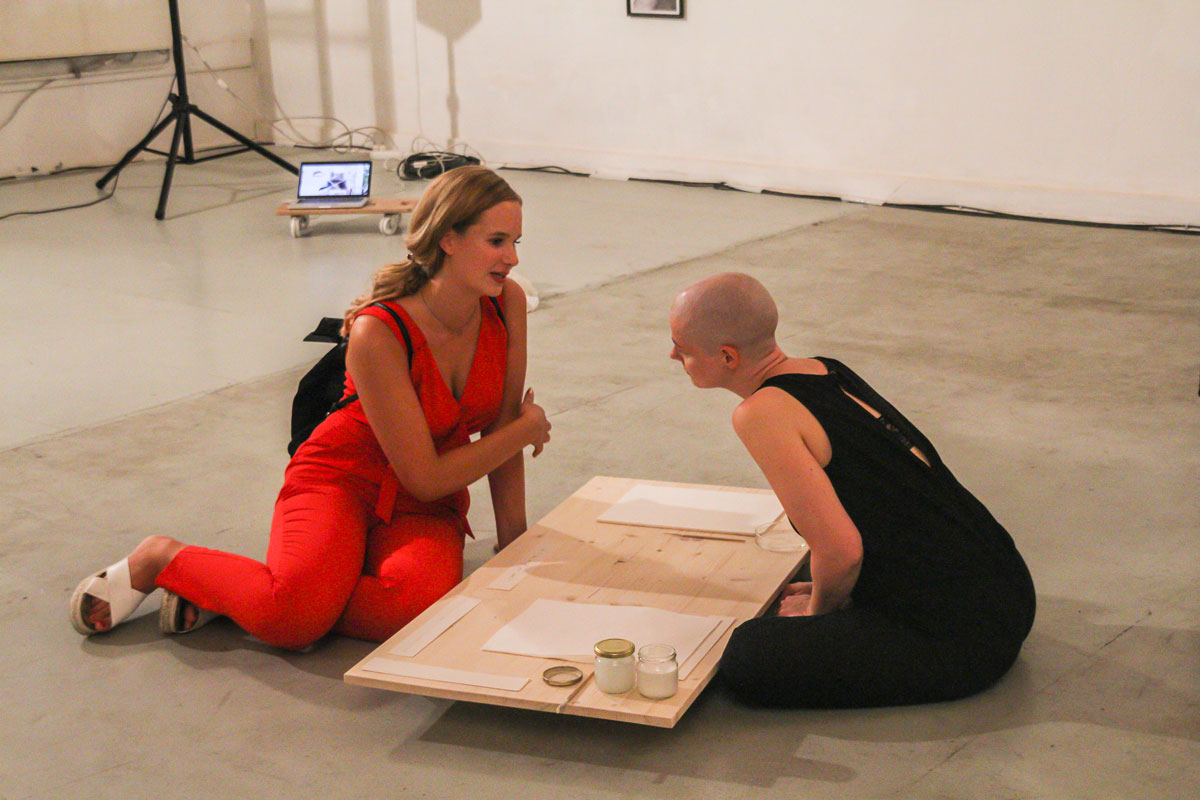 listening to a secret at Alte Handelsschule, Leipzig 2018. camera: Alex Davidson/Pilotenkueche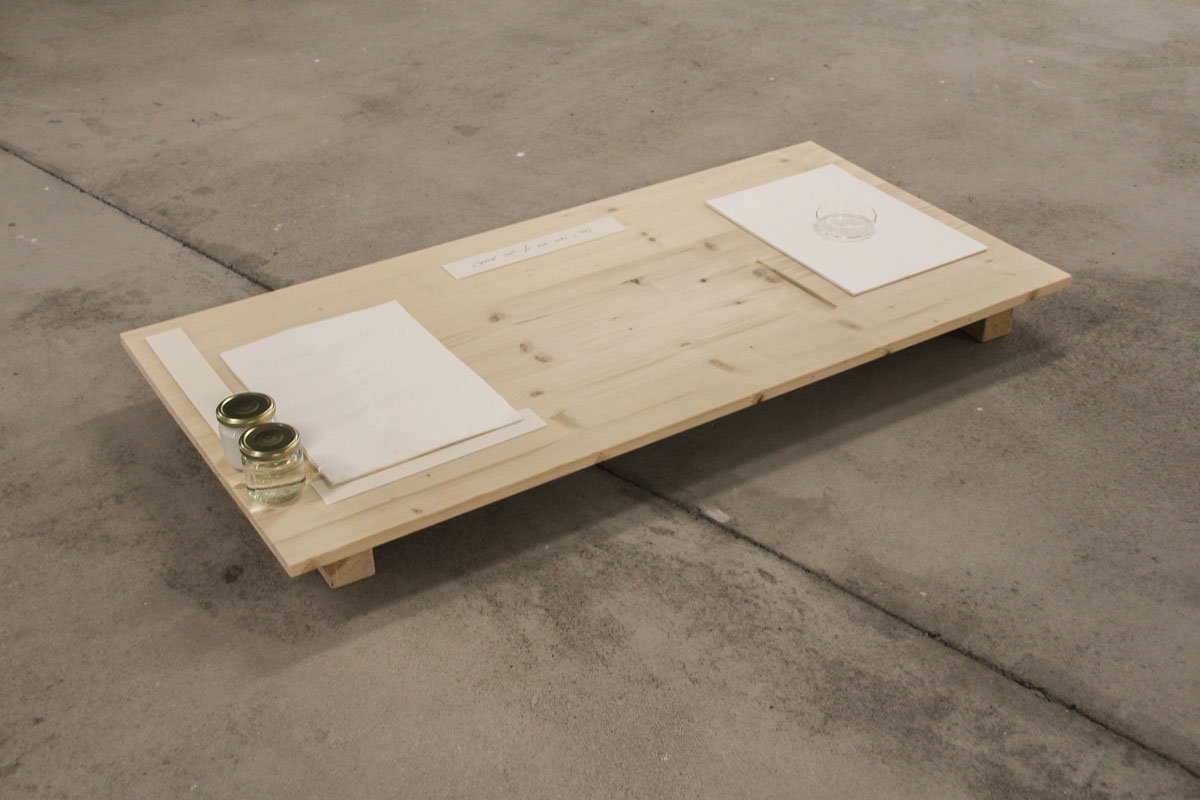 setup at Pilotenkueche, Leipzig 2018. camera: Magdalena Cichon/Pilotenkueche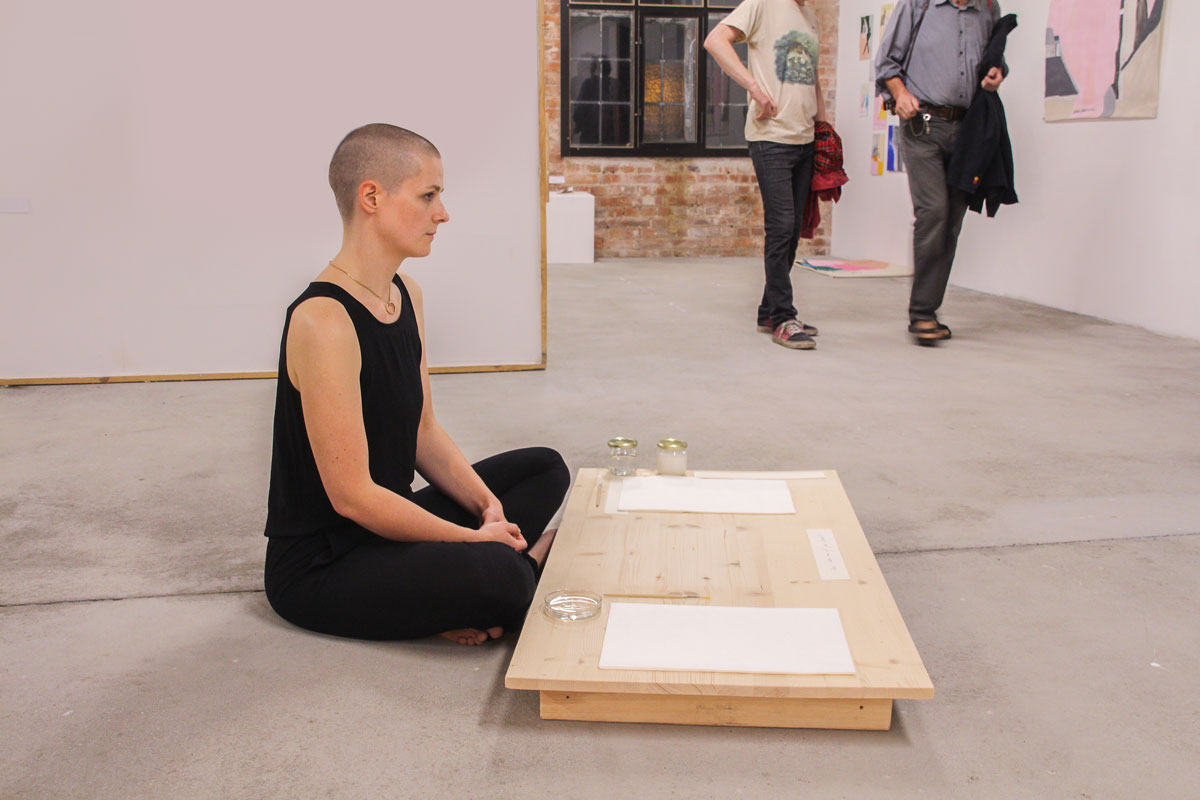 waiting for a secret at Pilotenkueche, Leipzig 2018. camera: Magdalena Cichon/Pilotenkueche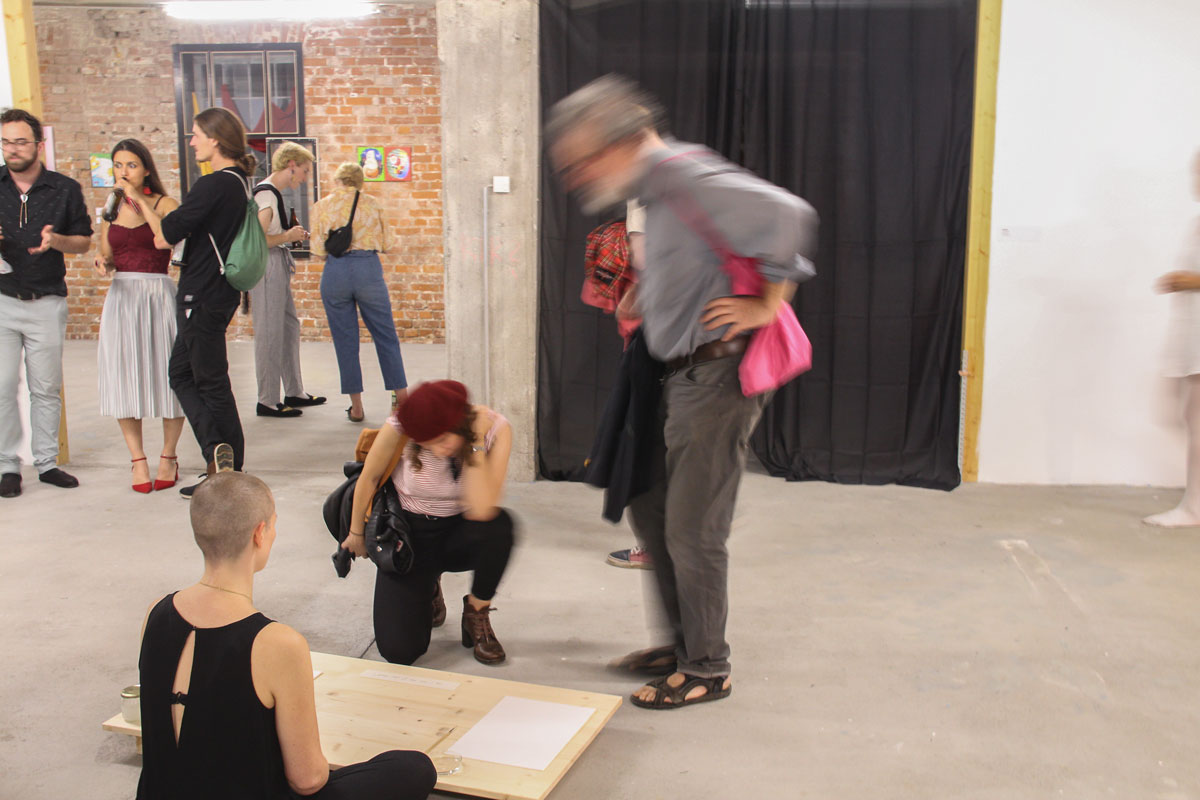 hesitation at Pilotenkueche, Leipzig 2018. camera: Magdalena Cichon/Pilotenkueche
Book of Secrets, 2018
performance and object (water and adhesive on washi paper)
2 hours per session / 25,7 x 36,5 cm